Trend Alert: Snakeskin!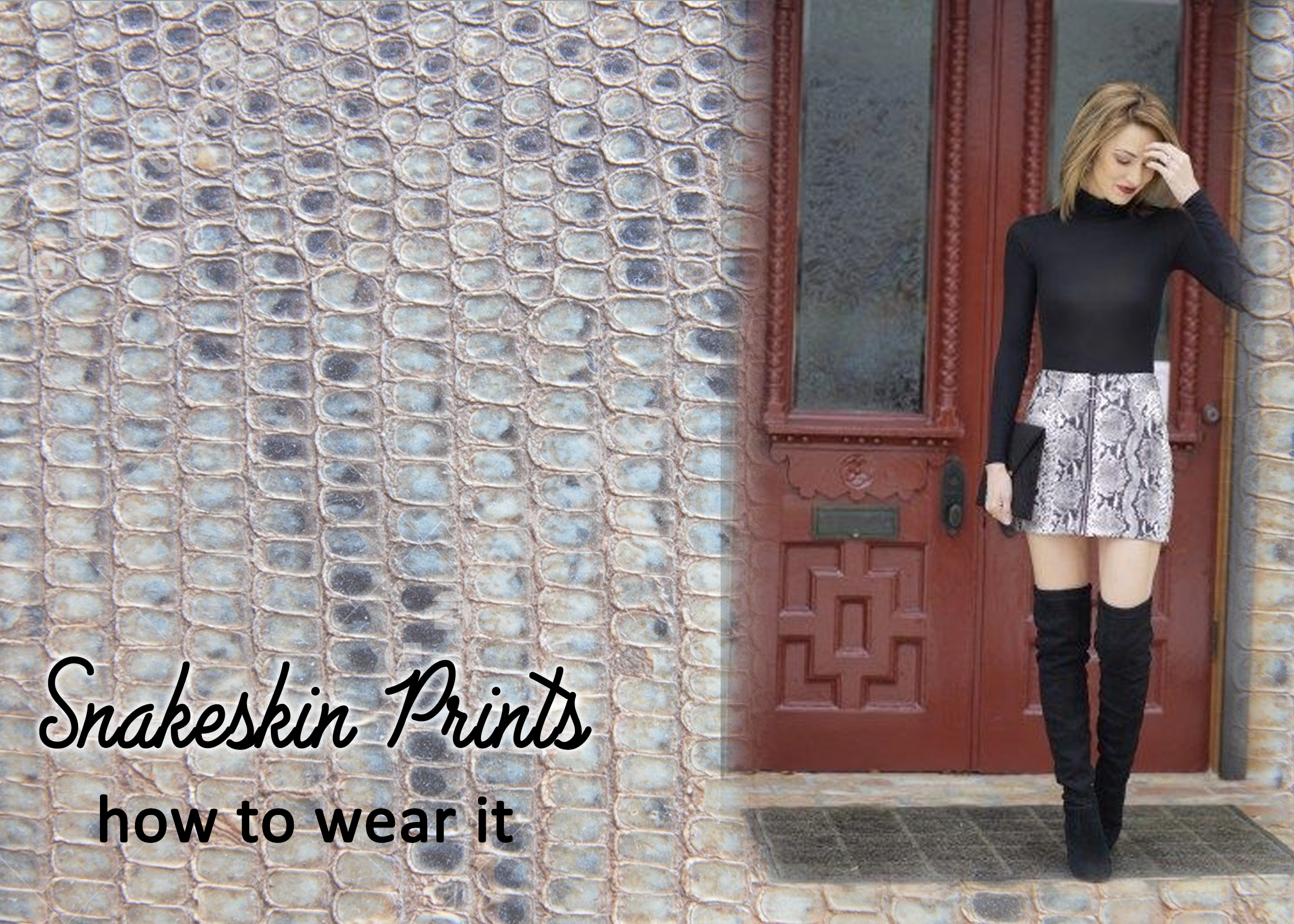 Have you noticed that snakeskin print seems to be everywhere?  Literally. EVERYWHERE?  This is a hot trend with a timeless feel. This print has been a part of fashion for many years, and the vintage pieces you'll find at your local Goodwill store will be a new treasured piece in your wardrobe. Think of your snakeskin pieces as neutrals, and wear them with everything! Here are some ideas how to wear snakeskin now and later!
---
THE PANT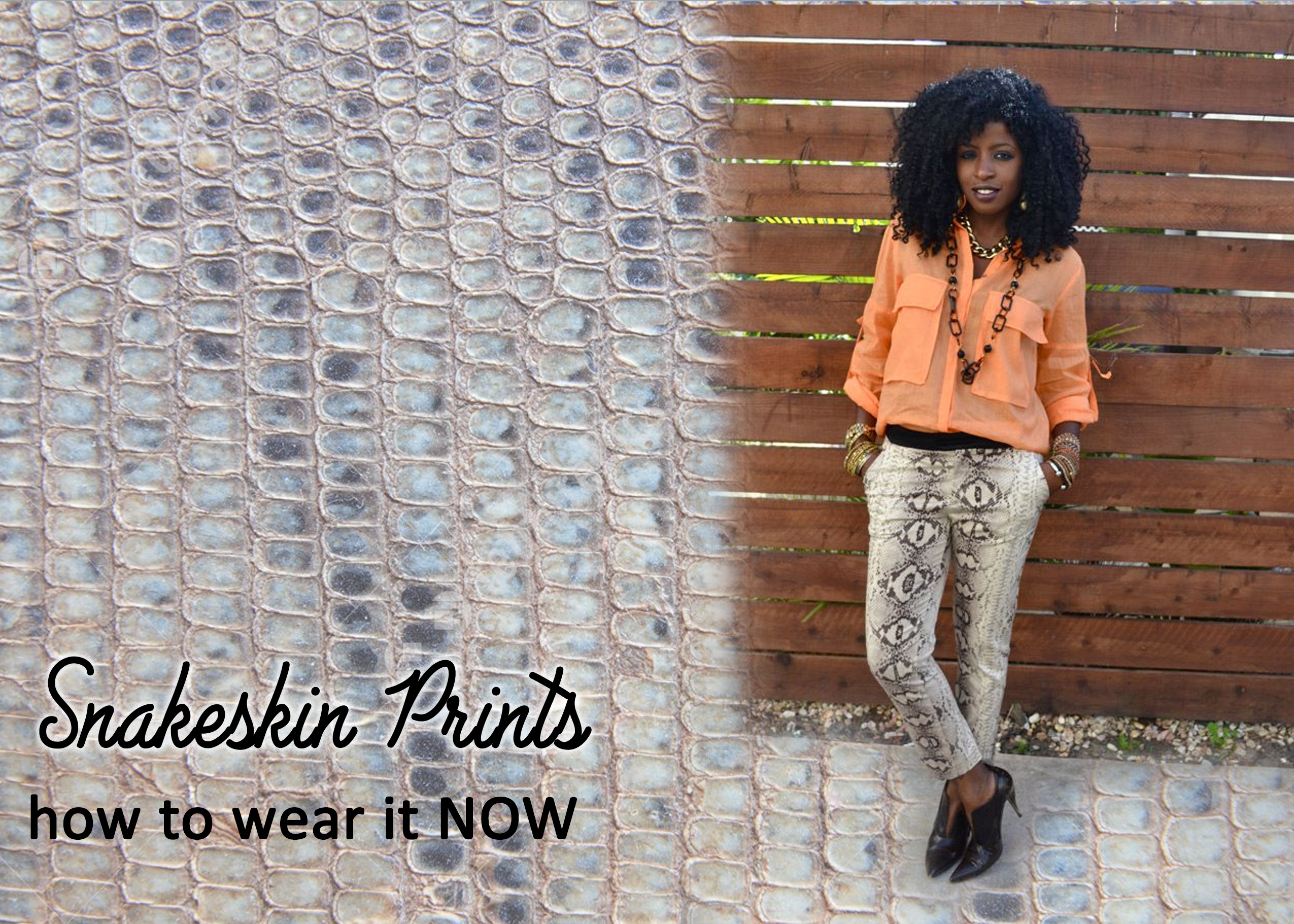 A snakeskin pant is a fun alternative to jeans. Pair them with colorful blouse now.  SHOPPERS HINT: remember think of the print as a neutral. Whatever you'd wear with your favorite jeans or black trousers try with a snakeskin pant.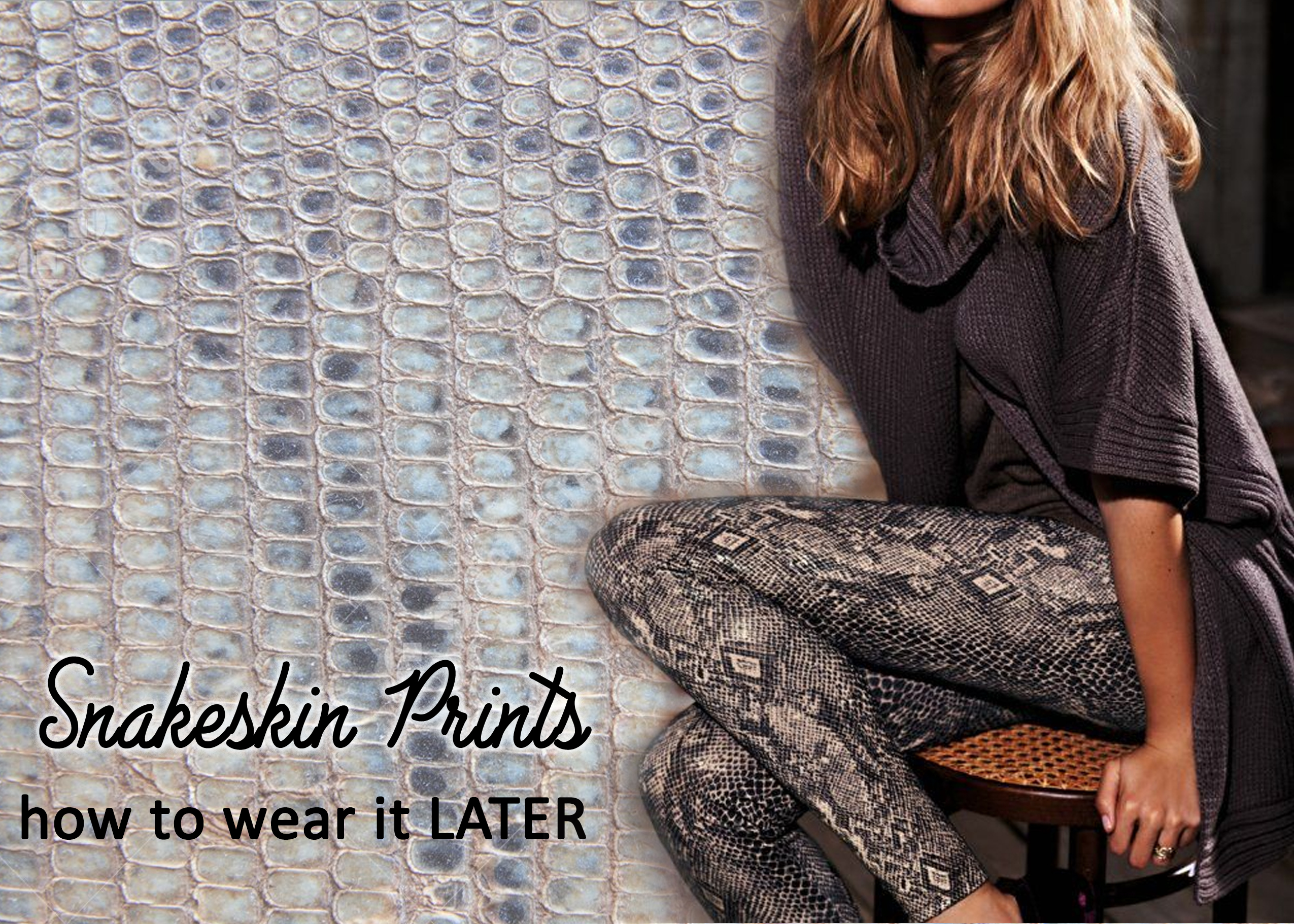 When boot weather officially arrives, pair your snake print pants with your favorite cozy sweater. Maybe in the season's 'it' color Sugar Almond? SHOPPERS HINT: Try a cape or poncho with the pants, or search out a fun ski style sweater in the men's department!
---
THE BOOT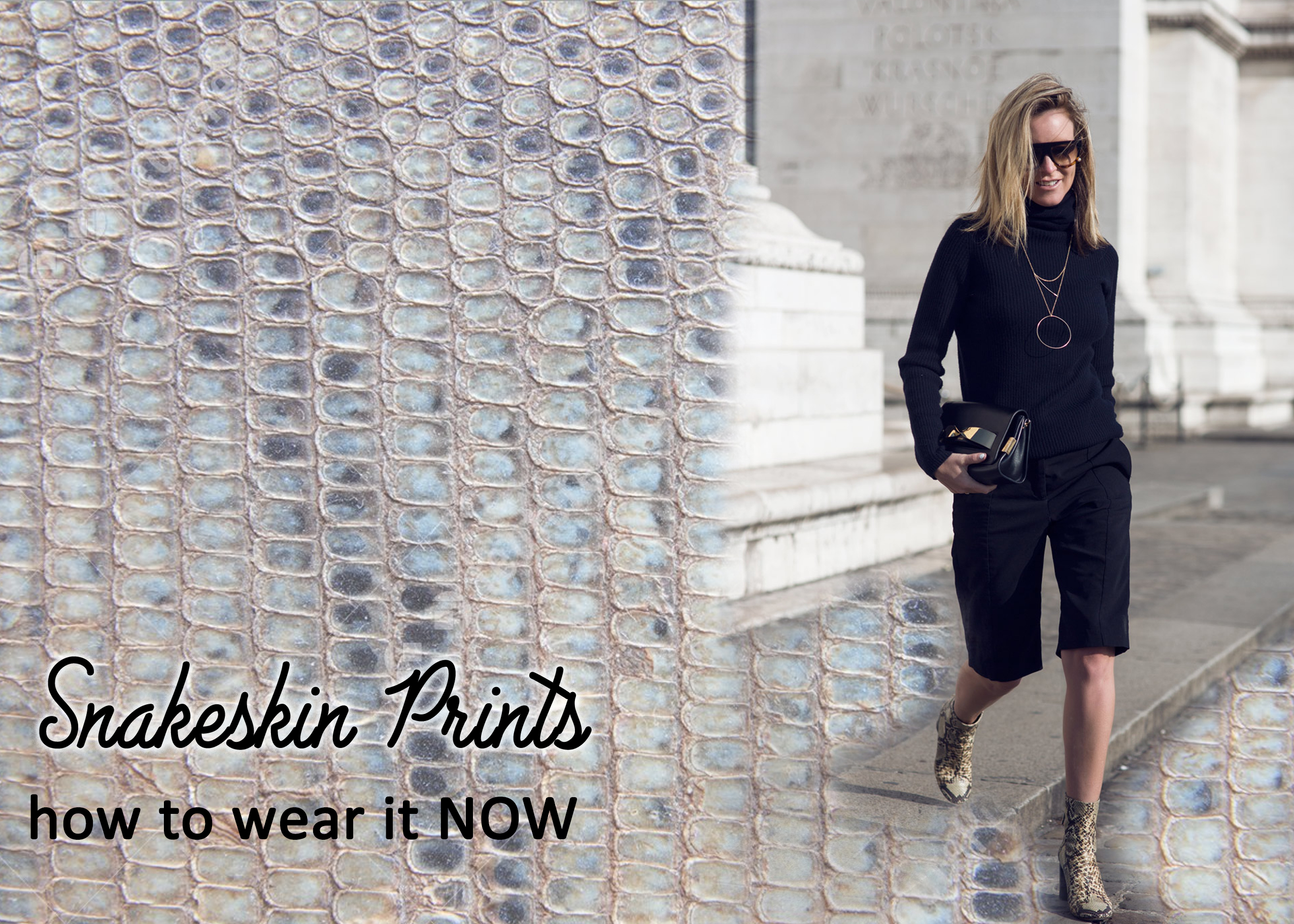 For all of you fashion forward divas, try this look with your snake print boots now. Break out a basic walking short, pair it with a sweater or turtleneck to create a monochromatic look, add a little sass with the snake print boot…and you know you are going to turn heads when you leave the house! SHOPPERS HINT: Add a statement belt to the look to finish your outfit.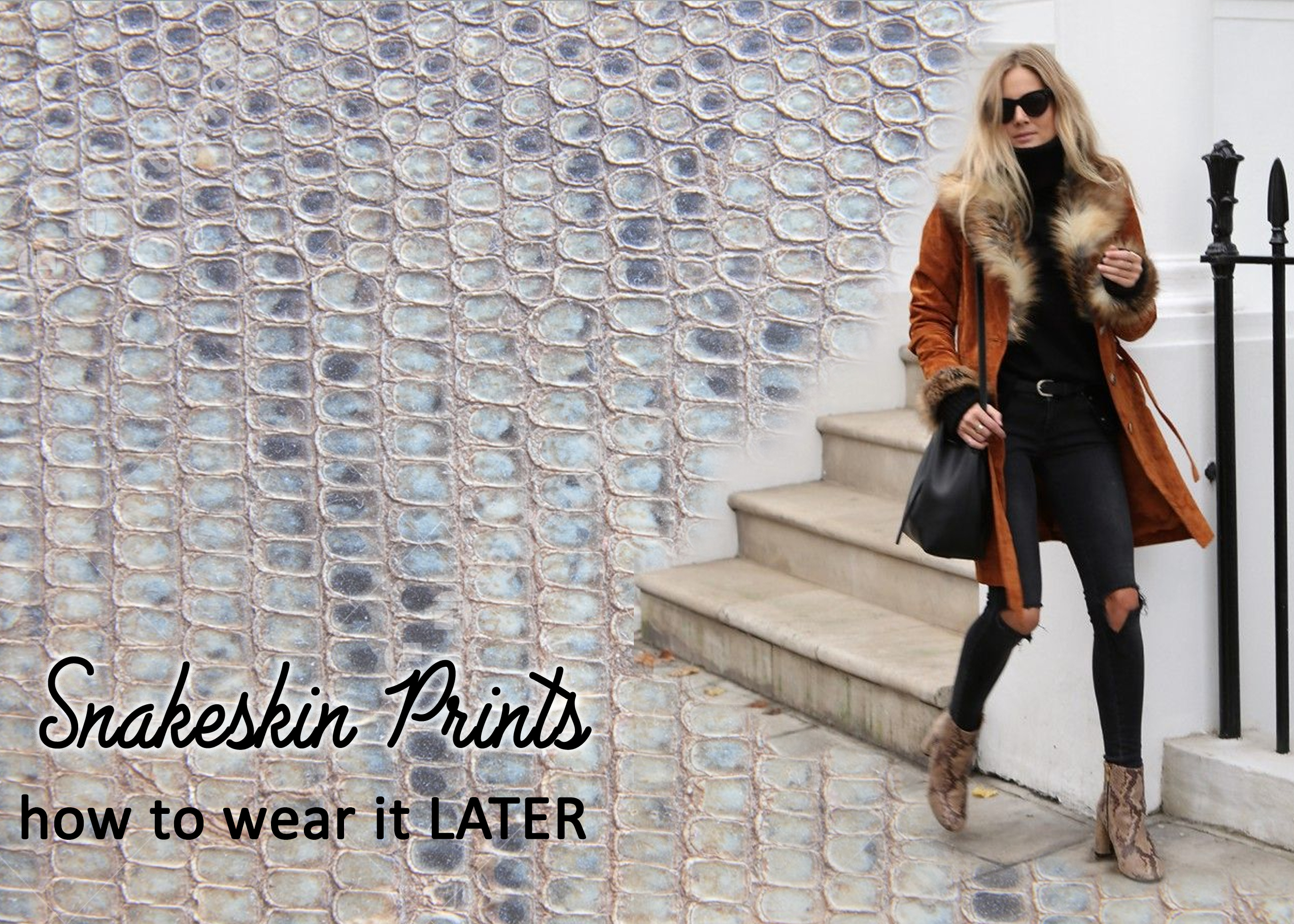 When winter arrives, the same feeling of the short outfit can be a wardrobe favorite. Simply swap out the shorts for your favorite black jeans or ankle pants. SHOPPERS HINT: Goodwill is a great place to find a vintage jacket with fur trim!
---
We'd love to see your #dressingroomselfies showing what you found in this color at your Goodwill Store! Post your finds on social media, and use the following hashtags: #GoodwillTrends #KathyFriendStylist