This time of year, all we see is the cold, grey of winter. It's easy to fall into a grey mood as we patiently (or not so patiently) wait for spring.  Here are 2 easy ideas to help you avoid the doldrums:
Brighten up your outfits.  When the temperatures outside fall below freezing, it seems we tend to think that means we should be dressing in dark dull colors. Liven up your dark ensembles with pops of bright colors. Things to look for at your local Goodwill Store include scarves, tank tops, belts or other layering pieces.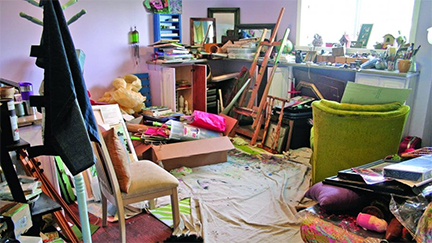 Spring clean – a little early. After the holidays, my office is a disaster. Well, if I am being honest, everything in my house feels cluttered and unorganized.  We all have that room in our home that seems to accumulate all the "stuff" over the holidays. Take an afternoon and re-organize that space. Focusing on just one room isn't as overwhelming as thinking about your entire home. Take all the extra things and duplicate items that you find and donate them to Goodwill. Keep the other rooms of your home free from clutter by not re-storing things you don't use over the holidays.