How to wear fashion trends Now and Later
I know the calendar says it's Fall, but the temps outside still say it's summer. Here are some ideas on how to wear one of our favorite fall trends now and later.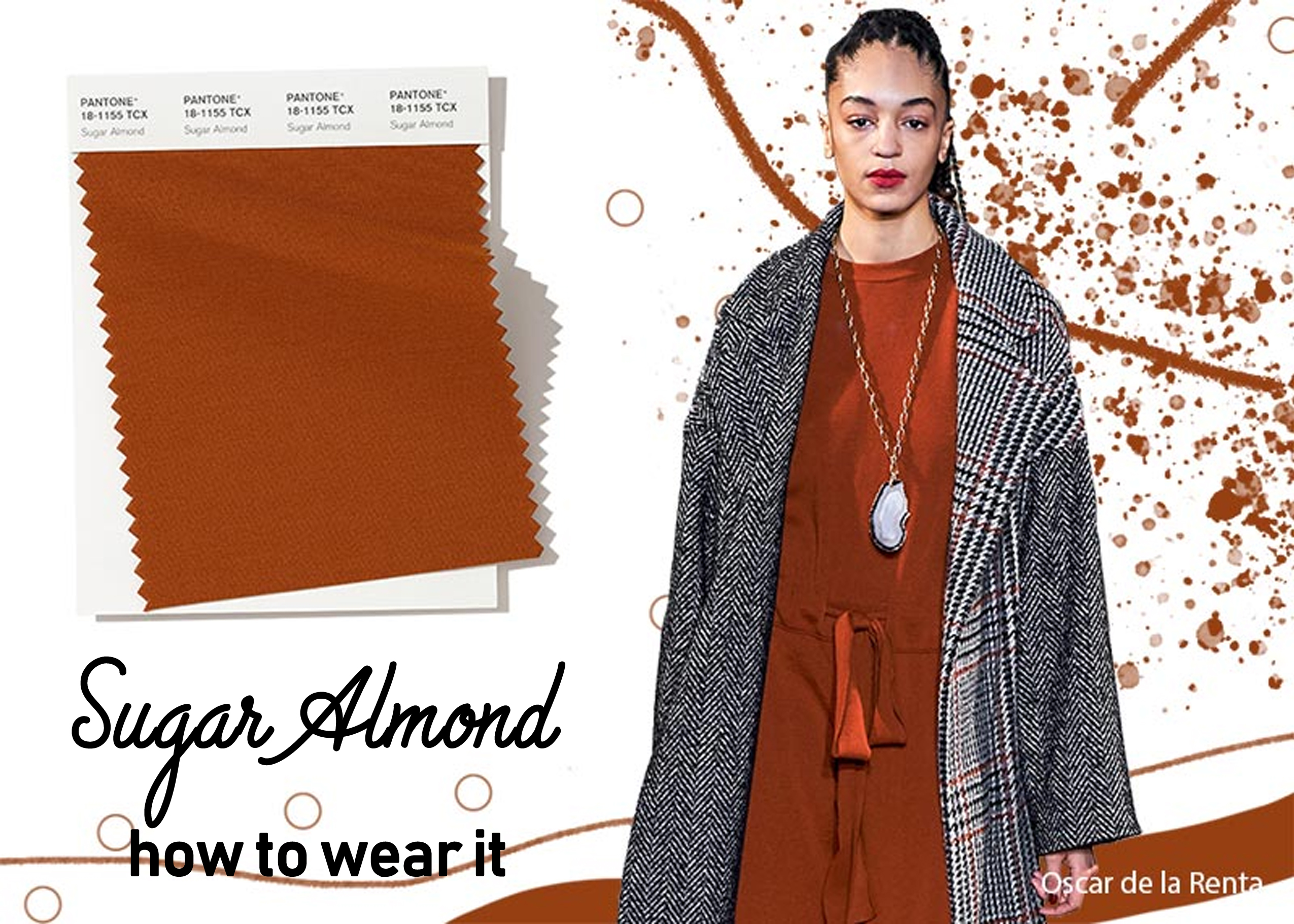 One of the most popular colors this season is called Sugar Almond. This is a great autumnal color that you need to search for now at your local Goodwill Store.  This color looks good on just about everyone, and will definitely be a hue you'll want to add into your wardrobe.  Think of this color as a neutral. It really looks nice with a lot of other colors. Here are some ideas on how to wear it now…and later!
---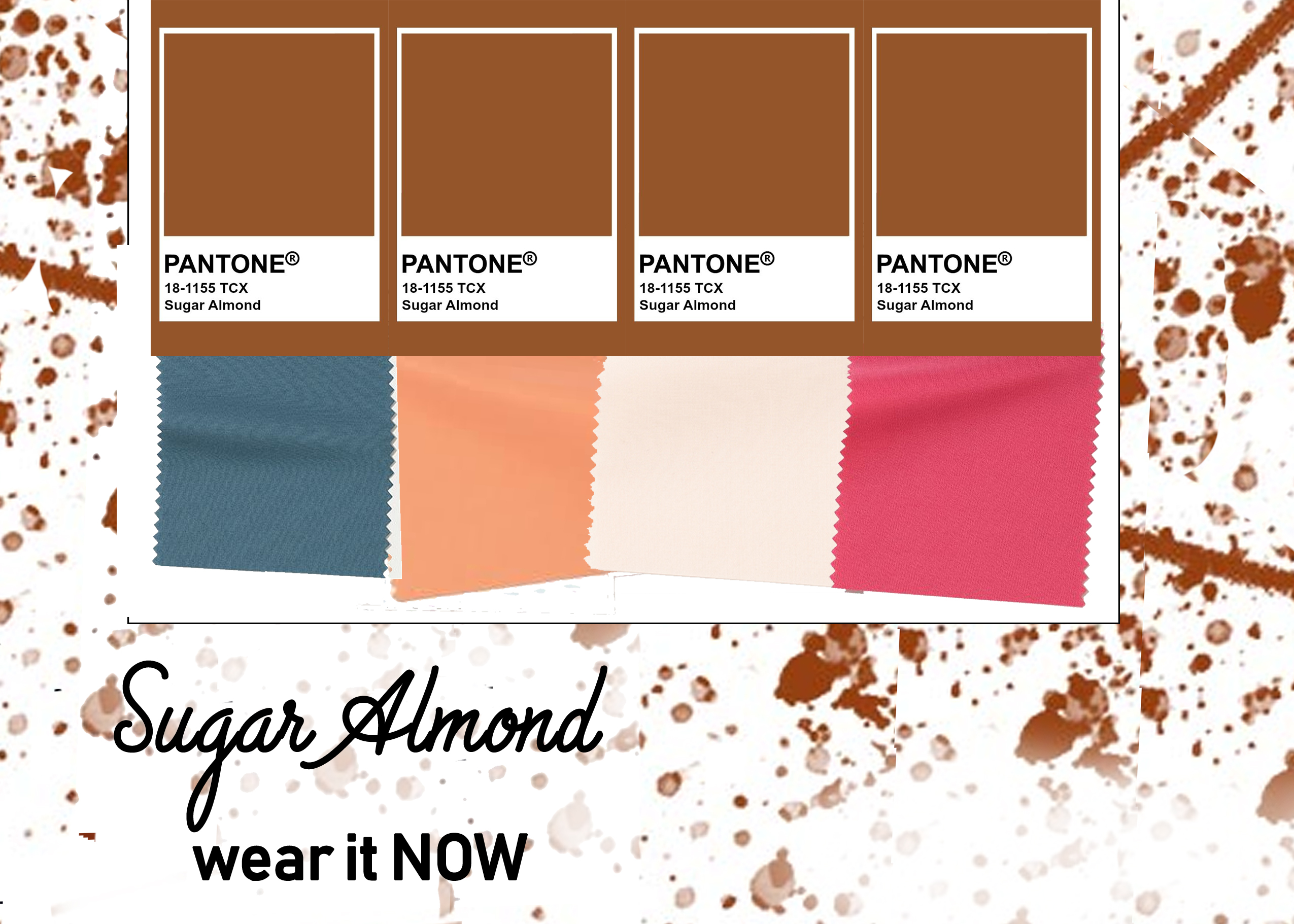 Wear this deep fall hue with colors that feel more like warm weather. TREND TIP: The colors shown above are actually from the Fall trend color palate. When worn together, they feel very warm-weather. But, when paired with dark neutrals (like Sugar Almond), they take on an autumn feel.
---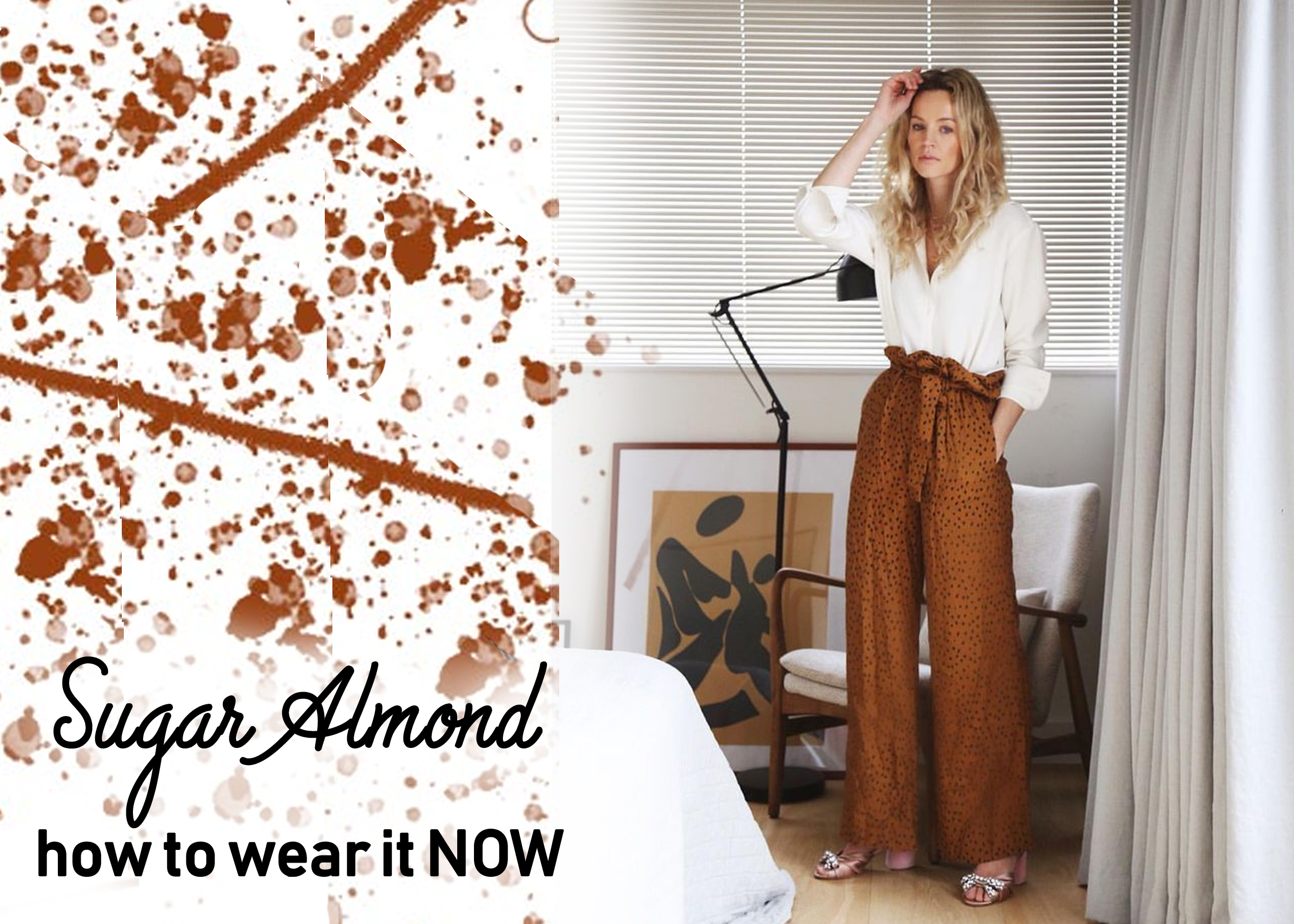 This brown hue is easy to wear now and keep cool.  Find an easy light weight pant, and pair it with your favorite summer blouse or t shirt. SHOPPERS HINT: if searching for a paper bag waist pant like above, look for trousers that are in a larger size than you normally wear. The key is to have this style unstructured and slouchy.
---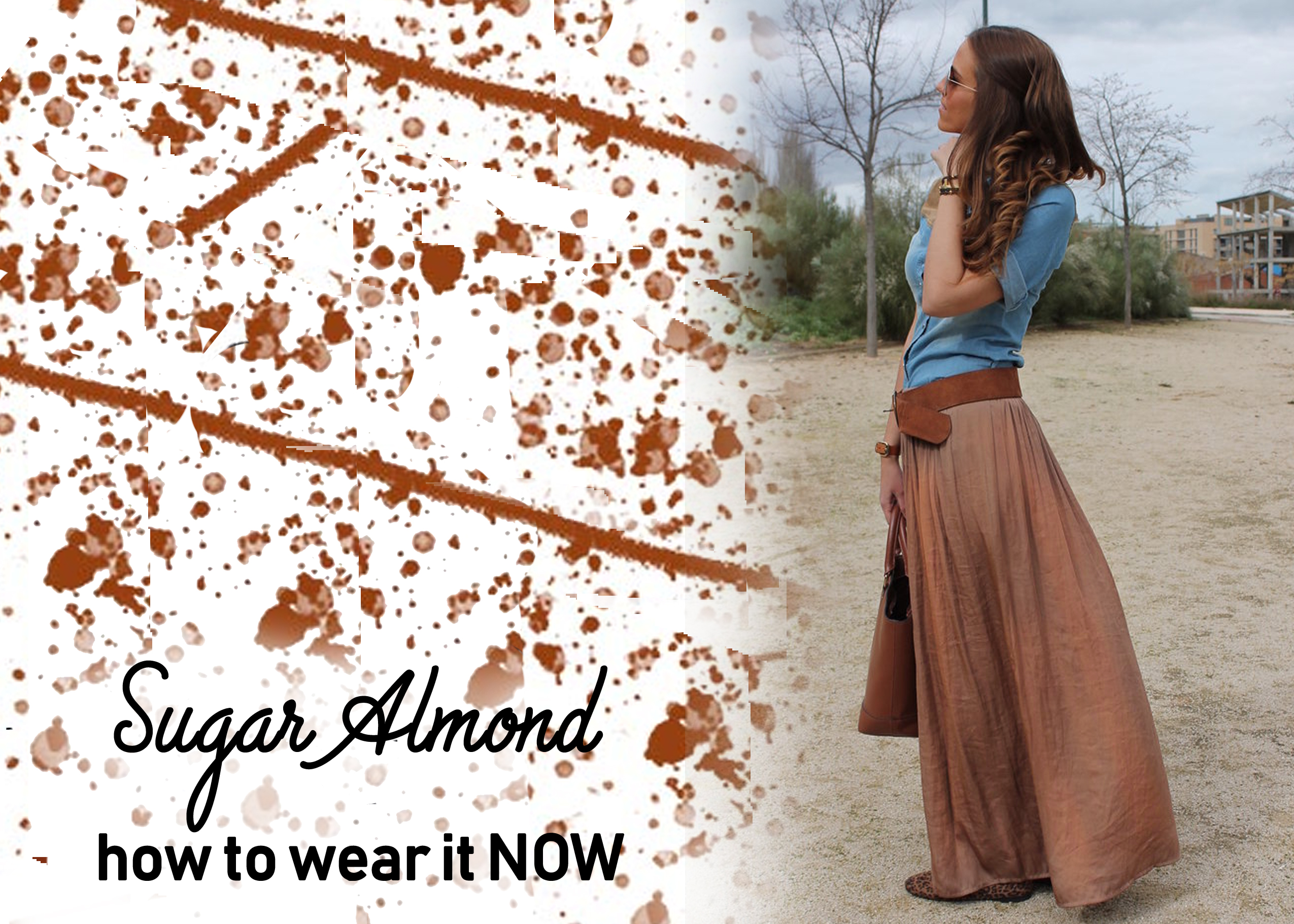 This color looks great with denim blue. Longer skirts are very on-trend this season, finding one in Sugar Almond and pairing it with a denim shirt will look fantastic on you! TREND TIP: Silk and satin skirts are all the rage right now. Look for this style skirt at your Goodwill Store, and don't be afraid to try something in a different size. Make it your own with a big belt or cutting a slit in the side.
---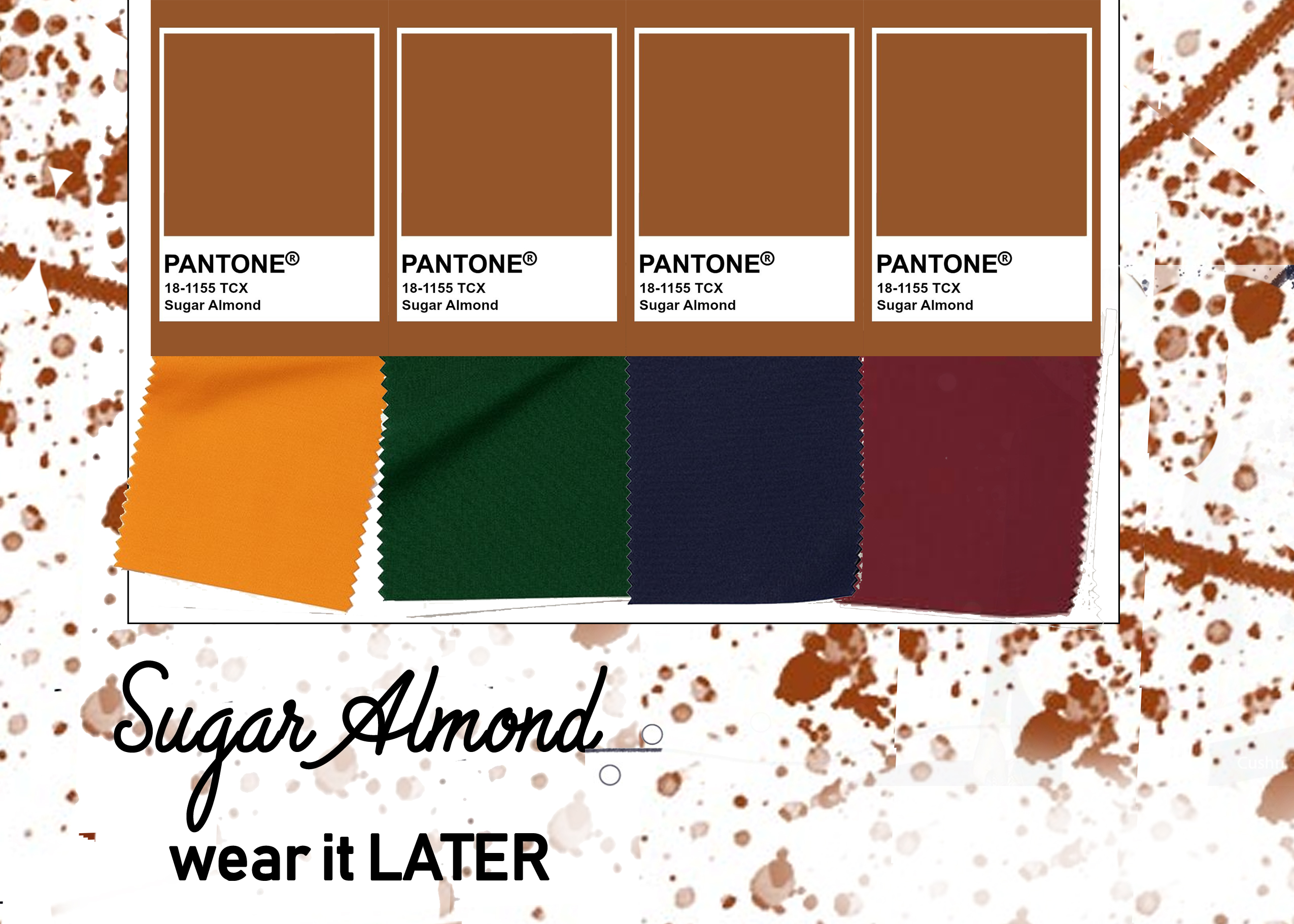 Once the temperature outside catches up with the calendar, this rich fall color can easily work into the other bold colors of the season. TREND TIP: The darker colors above are also part of this season's trendy color palate. Prints that have all of these colors in them will be everywhere!
---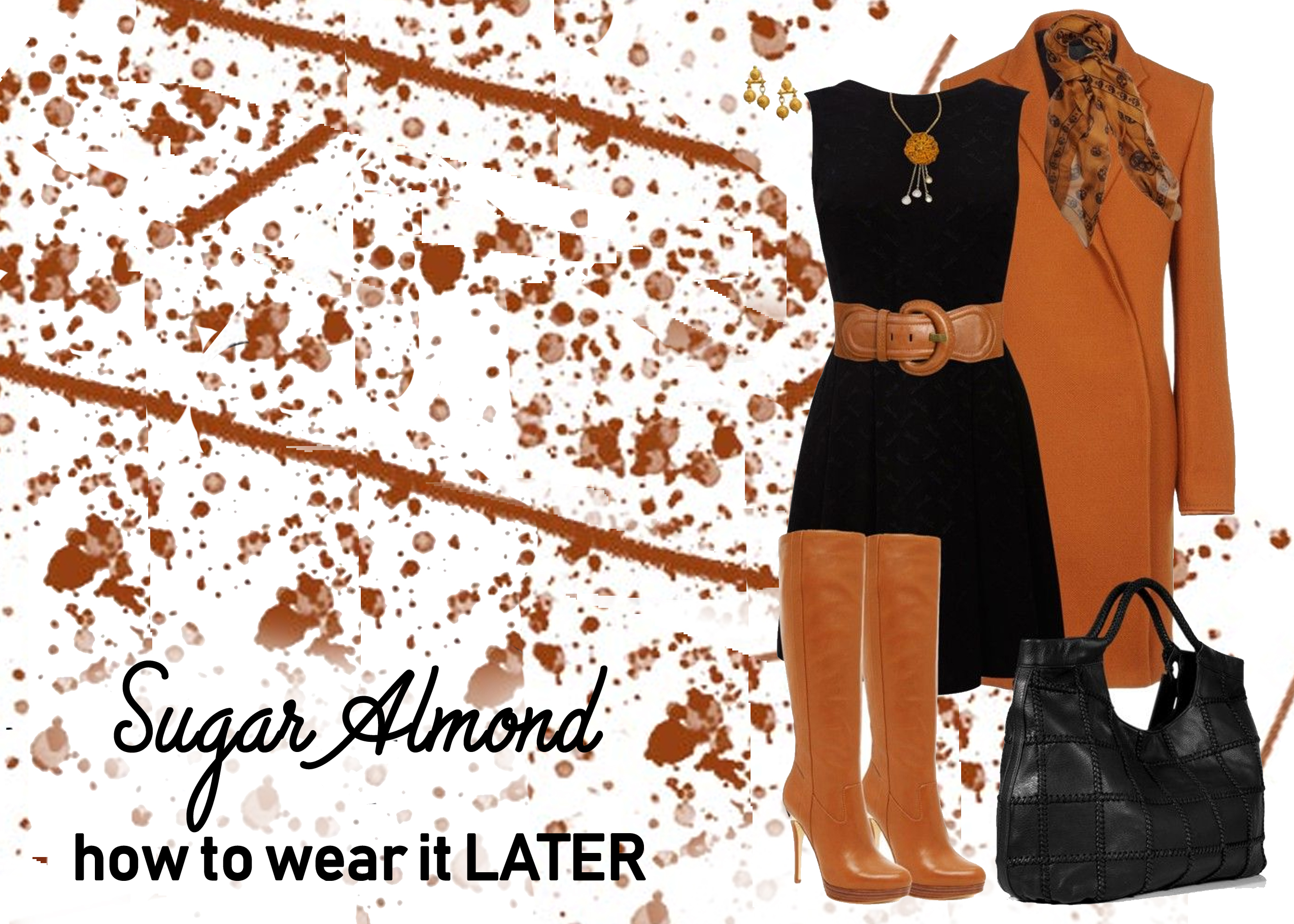 Adding a shoe or boot in this color will be your favorite go-to this season. And, yes. You can wear black and brown together! SHOPPERS TIP: Shop for basics that are high quality pieces… things you will wear for many years…and of course, pieces you can wear a number of different ways. If you can't think of 3 different ways to wear something, it might not be a smart addition to your wardrobe.
---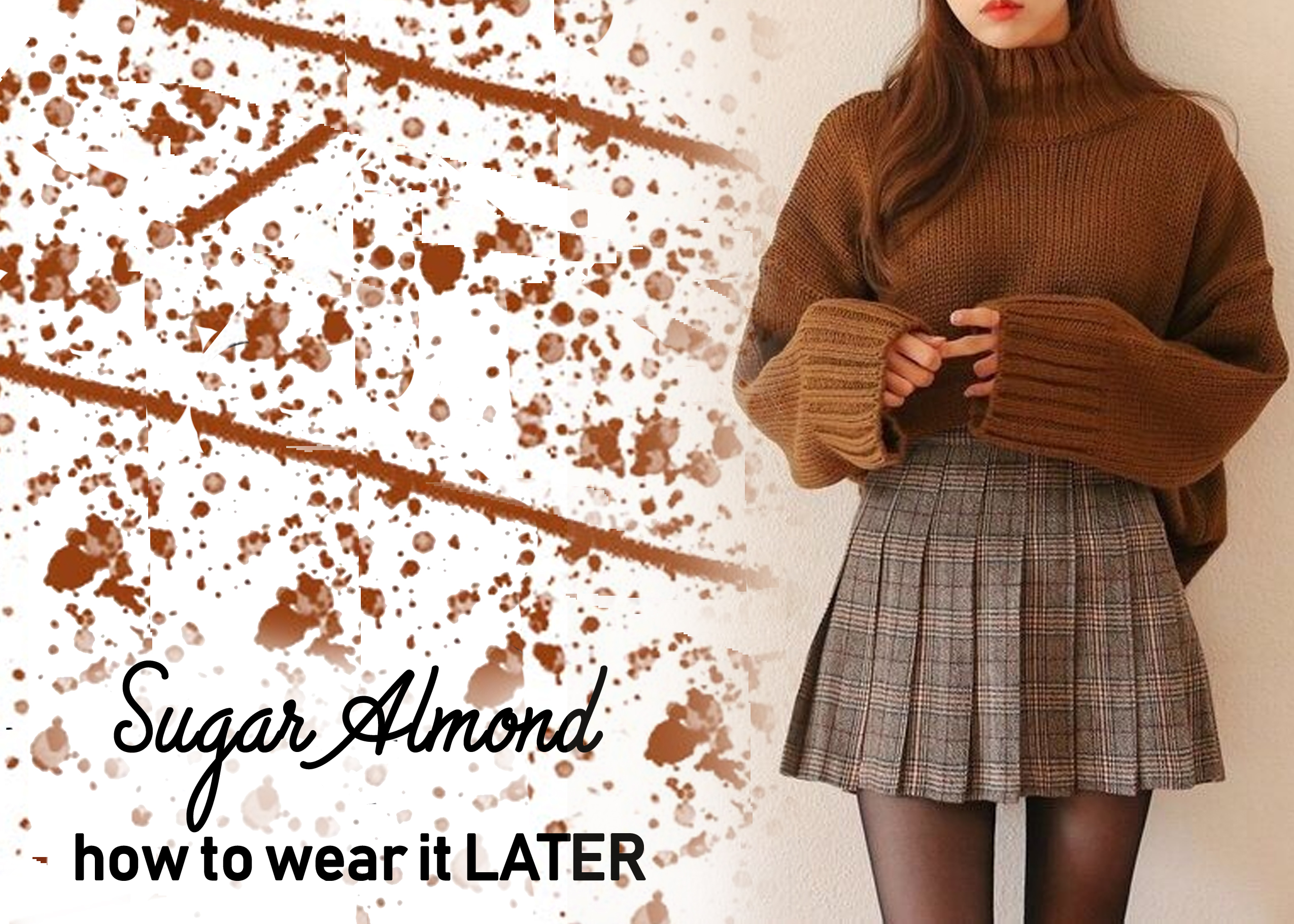 You will see a lot of plaid this season, and chances are you'll see Sugar Almond in many of these prints. A cute skirt and chunky sweater is perfect for cool fall nights. SHOPPERS HINT: look in the men's section for this color too!
---
We'd love to see your #dressingroomselfies showing what you found in this color at your Goodwill Store! Post your finds on social media, and use the following hashtags: #GoodwillTrends #KathyFriendStylist