Recently, we celebrated the Excel Center graduation at the Gary Campus.  The Excel Center is a free adult public high school that offers the opportunity to earn an Indiana Core 40 High School Diploma.
While earning a high school diploma, students earn college credits.  A variety of industry-recognized certifications are also available.
Mission of the Excel Center
The mission of The Excel Center is to provide adults the opportunity and support to earn a high school diploma and pursue post-secondary education. 
The Excel Center is a FREE high school for adults 18 and over.  Our schools "meet students where they are". We do this by providing a flexible structure and supportive relationships.  We partner with students to manage work, life, and family concerns as they achieve their educational goals.
We'd like to introduce you to 2 of our recent graduates from the Excel Center Gary Campus Graduation.  First, Darius Dukes: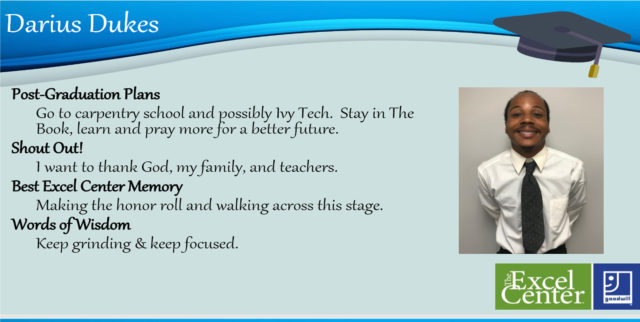 Darius Dukes, 26, of Gary, was one of  two student speakers at Excel Center's second graduation ceremony in Gary, IN.  Darius has overcome numerous obstacles to get to graduation day.  He has tried different high school programs in the past, but something was missing.  When he came to the Excel Center, he finally felt at home.  He plans to pursue a career in carpentry. 
And, we'd like to introduce you to Christina Godwin: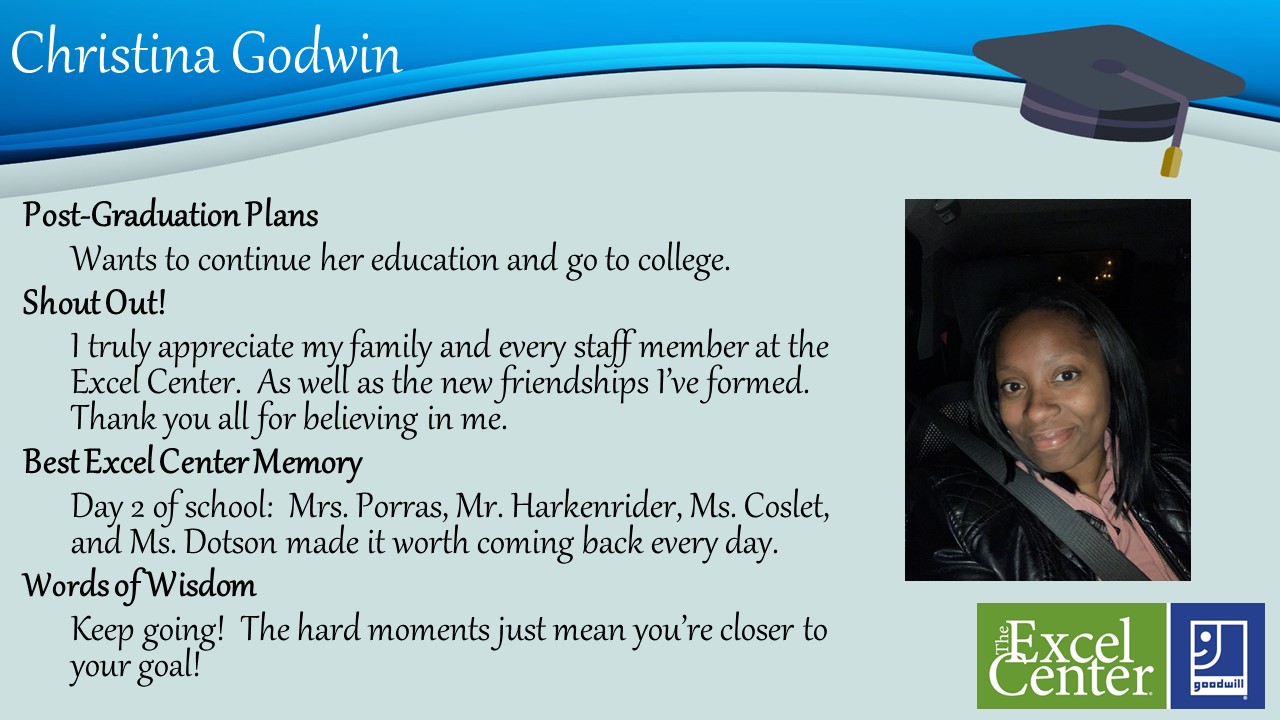 Christina Godwin, 32, of Gary, was the second student speaker at the Excel Center's graduation ceremony in Gary, IN.  Christina became the matriarch of her family by taking care of her mother, in addition to her own family.  She decided to do something for herself and finish getting her high school diploma.  Her hard work has paid off. She plans to start college this fall.
We are so proud of all of our recent graduates! We wish you the best of luck in your life, and career!
Learn more about our school here. We would love to see you at the next graduation!  Go here for information on how to enroll.