I don't know about you guys, but I've been LOVING this Fall weather! And no Autumn season is complete without the smell of fresh baked goods, cozy knit sweaters, and PUMPKINS! I love incorporating pumpkins in my Farmhouse Fall Decor, and this fun DIY Bundt Pumpkin was a great addition!
Making Your Own Bundt Pumpkin
If you're like me and love finding home decor at a great price or getting crafty and making your own, there's no better place to look than at your local Goodwill! They have everything you could ever need for home decor or DIY projects.
I stopped at my local store and picked up some supplies for my Bundt Pumpkin. If you love this DIY and want to make your own, you'll want to stop at Goodwill and pick up…
Bundt pan
Wooden Candle Stick
Greenery (for the leaves)
You'll also need
Spray paint
Hemp String
Step One: Prep the Pieces
You'll want to clean your bundt pan and candlestick. Mine weren't too hard to clean, but the wax on the candlestick can be a little tricky, so double check you've gotten all of it.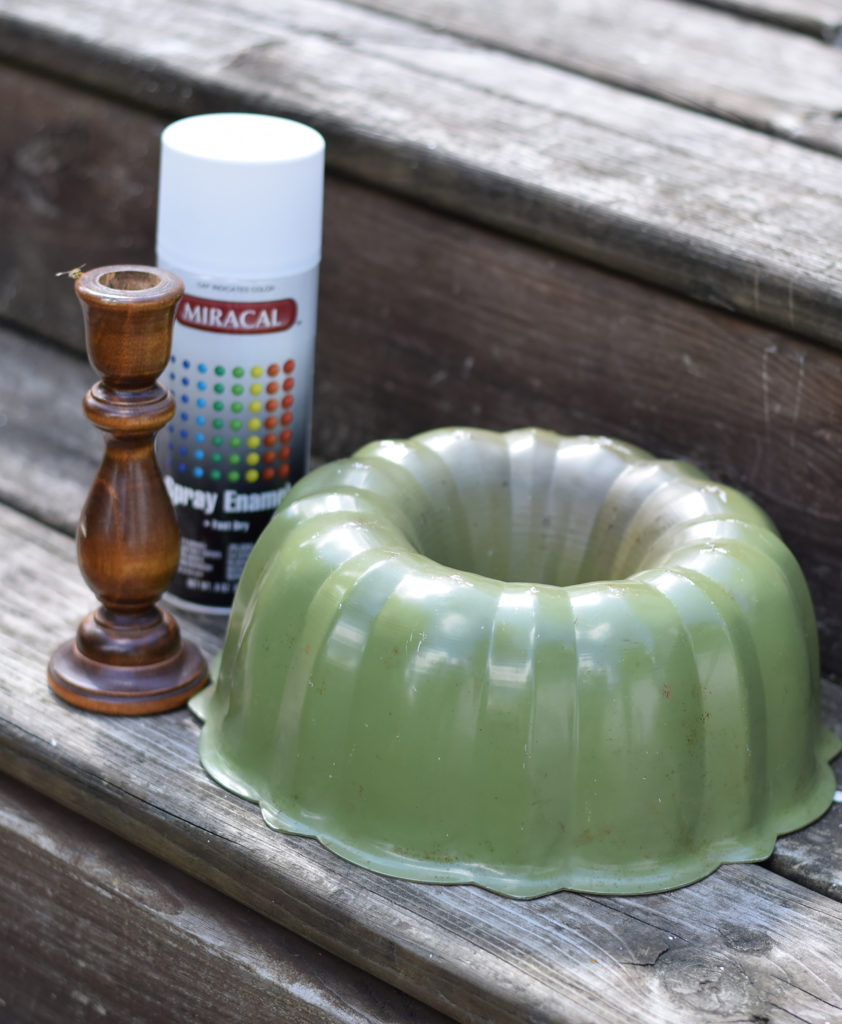 If the spray paint you got for this project requires it or if you're concerned about it not sticking well to your pan, you can use sand paper and rough up the surface of your pan a little. Just be sure that you clean the dust off before painting it.
Step Two: Spray Away
I couldn't resist doing more than one Bundt Pumpkin. So, I picked a couple different paint options. One pumpkin I painted metallic orange for a more traditional Fall Home Decor feel with a modern twist. The second, I painted white for a Farmhouse Fall Decor feel. If you're wanting an even stronger rustic feel, you could even sand distress marks after the paint has dried.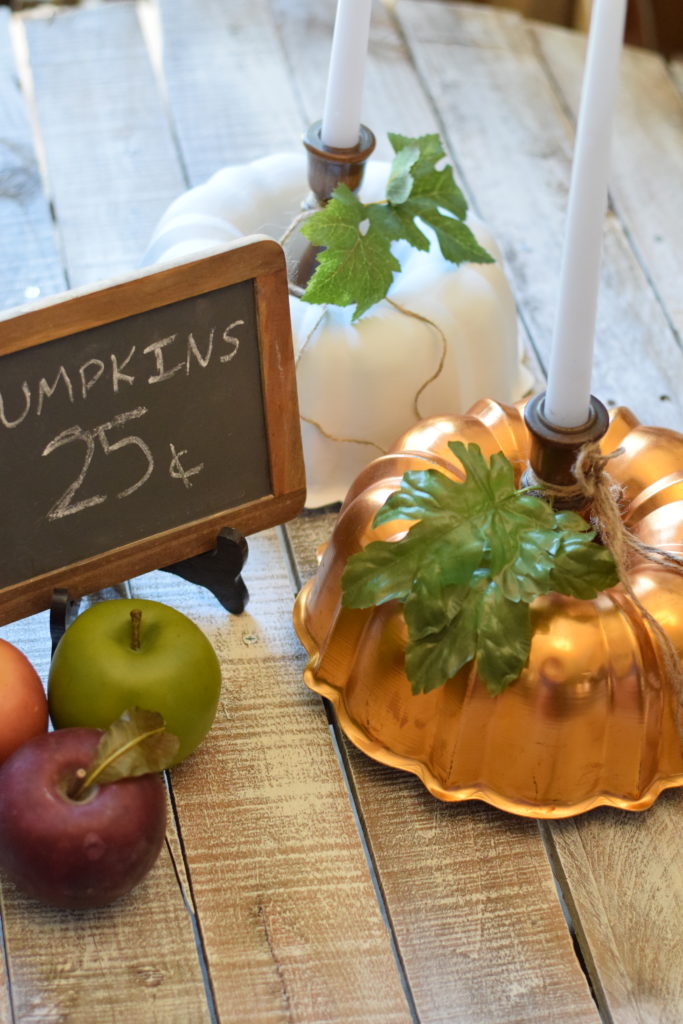 Step Three: Finishing Touches
Once the paint dries, it's time to make it look like a pumpkin! I strung some leaves onto the hemp cord and wrapped it around the top of the candlestick. I left the cord long to look like vines from the pumpkin stem.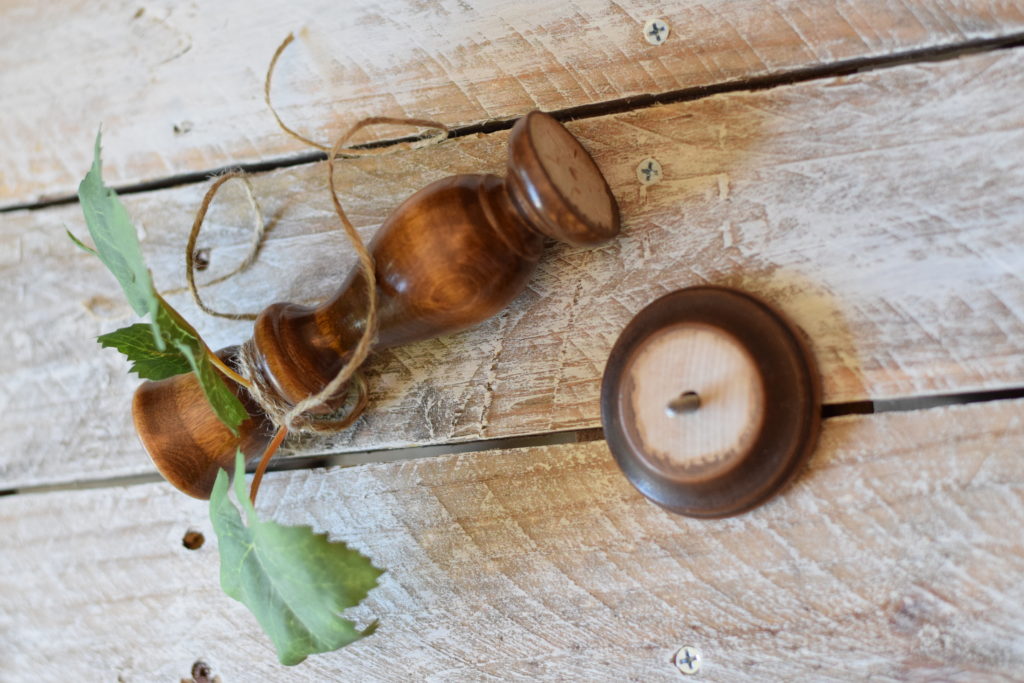 The candlestick I got, had a screw in the bottom and came apart perfectly to slip onto the pan. Definitely pick up a candle like this if possible because it creates a great base for your Bundt Pumpkin once you screw the bottom back on over the pan. Otherwise try to find a candle that will fit down into the pan neck. Install your candlestick however appropriate.
I kept my candlestick a natural wood color because I wanted it to resemble a real pumpkin for my Farmhouse Fall Decor, but feel free to make yours unique by painting your "stem" if you want!
Hopefully you enjoyed this easy DIY Bundt Pumpkin tutorial, and are headed to Goodwill to get started on your own! I know it'll be the perfect addition to your Fall Home Decor.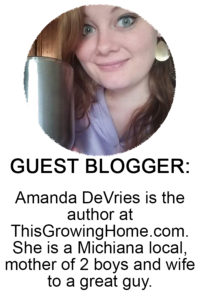 Find Amanda at: