Easy DIY Home Decorating Ideas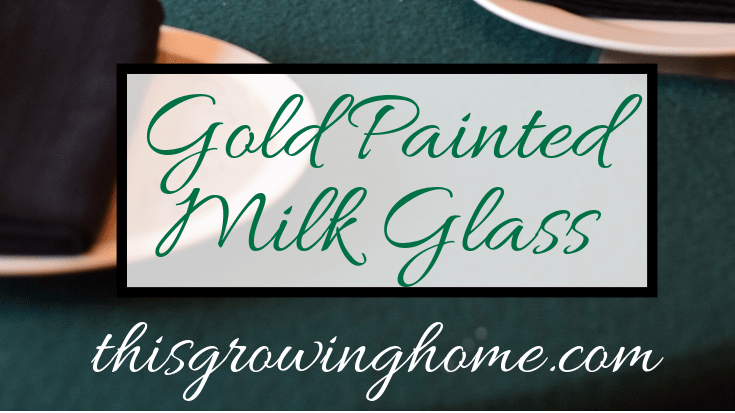 Thanksgiving is just around the corner and that means it's time to start party planning! I love any excuse to host family and friends in my home, but it doesn't take long for the budget to get out of control. So, I always start my party planning at my local Goodwill. It's the perfect place for easy diy home decorating ideas!
This year I was inspired by a modern vintage theme for my diy Thanksgiving table decorations and decided painted milk glass was the way to go! I'm always coming across unique milk glass pieces during my Goodwill trips and have been hoping to find an excuse to pick some up.
As a mom of three, I'm all about easy diy home decorating ideas, and these painted milk glass vases were super simple and affordable. So head out to Goodwill and grab some vases to follow along with this post on diy Thanksgiving table decorations!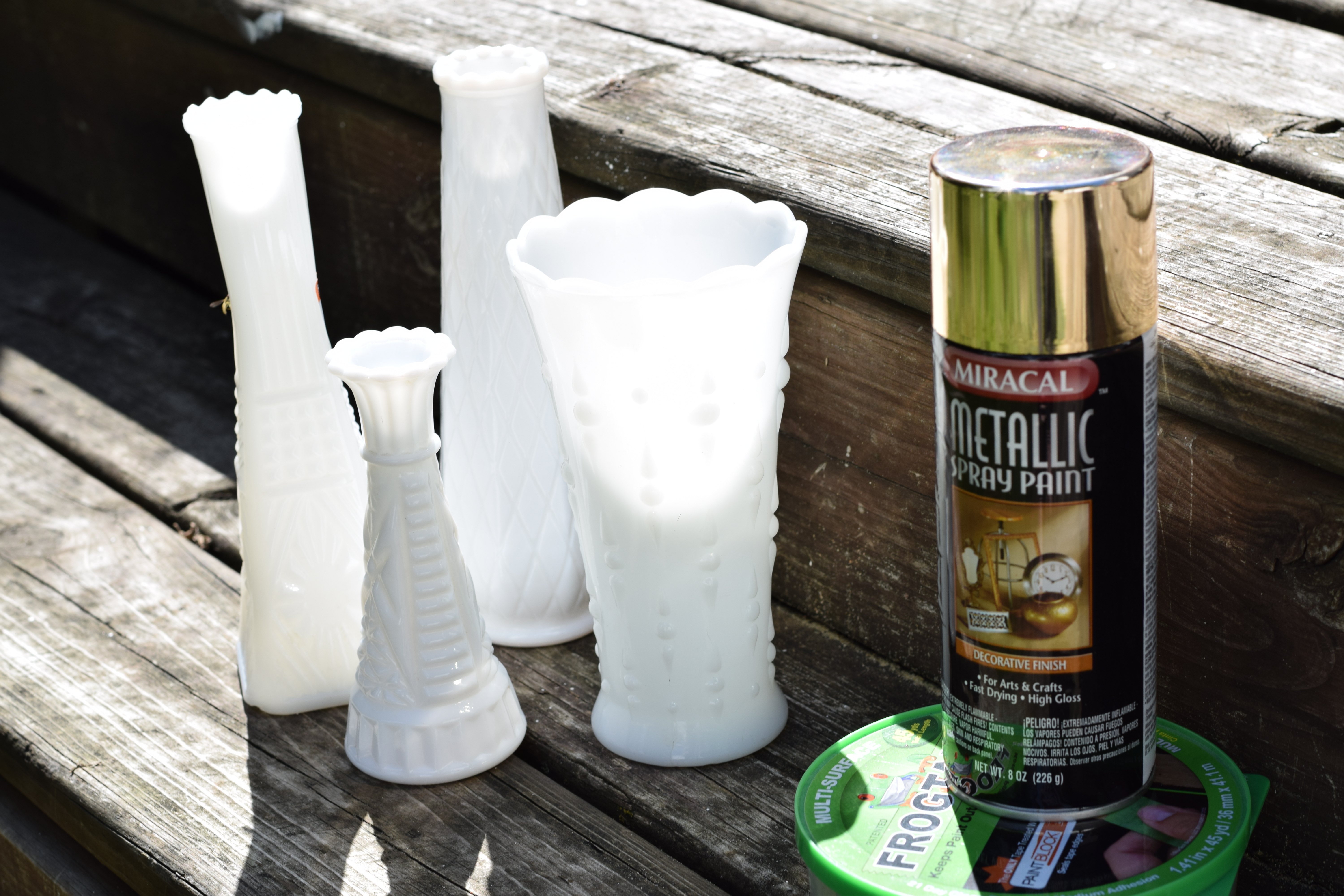 Your supply list is pretty simple. All you'll need for these painted milk glass diy Thanksgiving table decorations are:
Milk Glass Vases
Spray Paint
Painting tape
That's it! Like I said, super simple.
To start out, scrub down all of the vases you plan on using for your painted milk glass project. You'll want them to be super clean so the paint sticks well.
Next you can start applying the painting tape. Some of the vases I chose had a lot of detail and I tried to highlight that while applying the tape. I stuck with easy simple lines for those. I also had one vase that was more basic or neutral in design. For that vase, I added more geometric lines and shapes.
This step is super flexible and you can create whatever layouts you want. The goal is to have clean closed lines so your paint won't bleed everywhere.
Once your tape is applied, you can move on to the painting part of your diy Thanksgiving table decorations project! Nothing complex here, just spray your paint within the taped off area of your milk glass vases and let dry.
Because I plan on using these for Thanksgiving decor, I wanted a warm color and went with gold. If you are thinking of using this painted milk glass project for a different theme or occasion, you can easily change out the color to fit.
I'm telling you guys, when it comes to easy diy home decorating ideas, it doesn't get easier than these painted milk glass vases! And hunting down supplies at Goodwill will save you a ton on decoration expenses. As an added bonus, you can trade the cheap paper decor look for something that "appears" more expensive!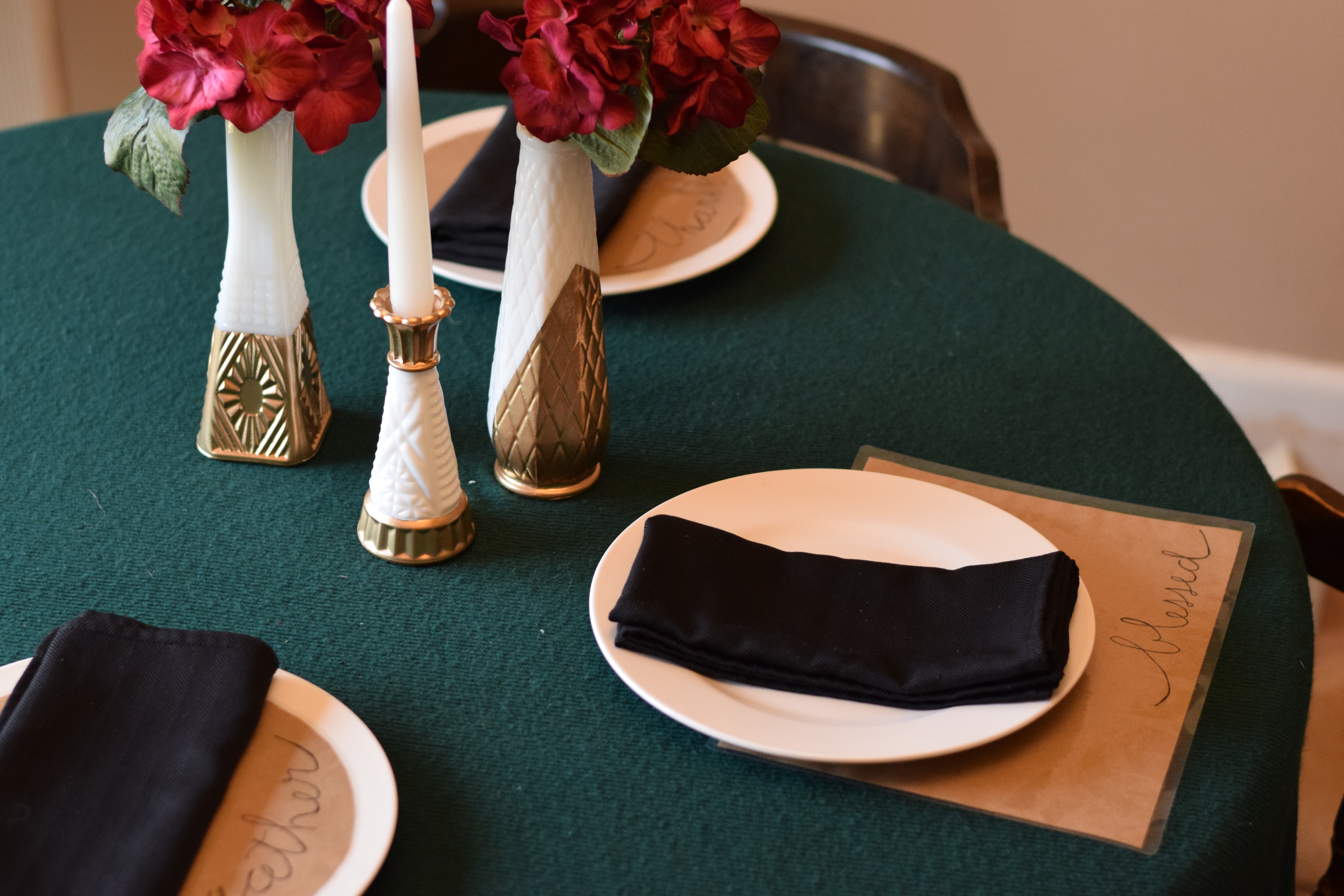 Once your paint has dried, all that's left is to throw a party and show off your new diy Thanksgiving table decorations! You can go with a minimal look and only use a few, or have an elaborate tablescape with as many as you can fit.
Hopefully you enjoyed this post and are already planning a supply trip to Goodwill. Check in later for more easy diy home decorating ideas!
P.S. if you liked the table place mats or round plate covers in the photos, I'll be sharing how to make them along with some styling examples for everyone subscribed to my website!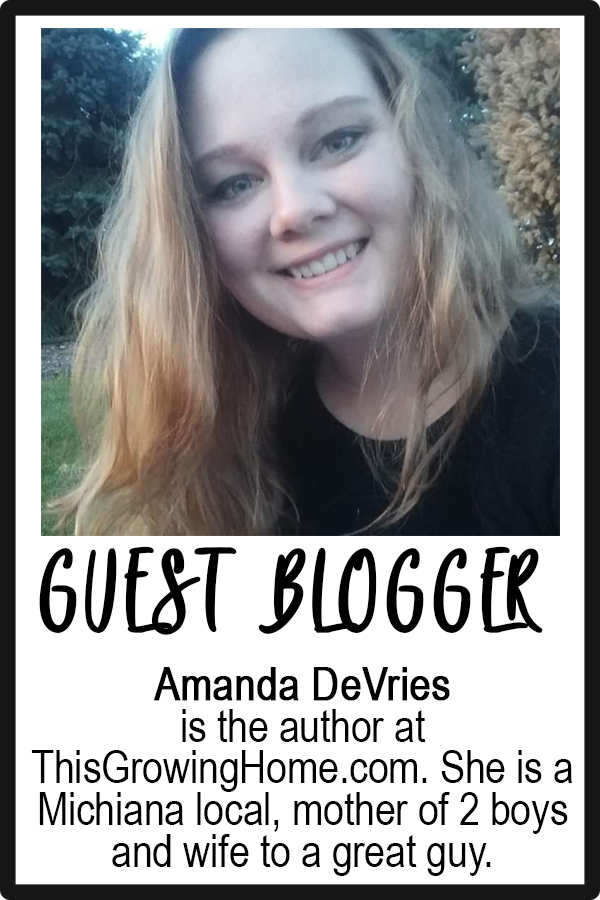 Find Amanda at: