It's 4th of July and our minds turn to stars and stripes.  If your family is like mine, we are preparing for the neighborhood cookout, fireworks, and a few days of relaxing by the pool and beach. Of course, all of these events on our calendar require the perfect American-themed July 4th outfits! Save your money for the corn on the cob and fireworks… check out your local Goodwill Store for the perfect 4th of July outfit.
Maybe dressing like a walking American Flag isn't your personal style. And really, how many American Flag t-shirts can one person have before it's time to stop the madness and donate all of them to Goodwill!
Embrace your patriotism while forgoing head to toe stars and stripes with these July 4th outfit ideas: 
---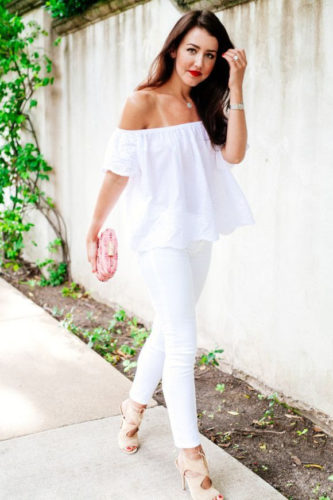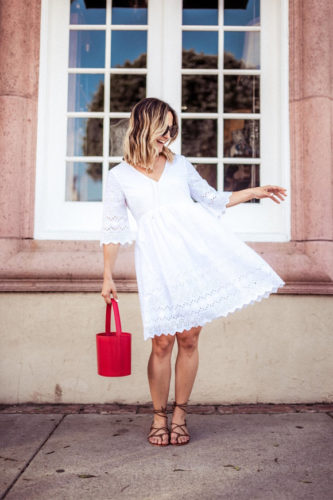 ALL WHITE
for the Neighborhood Party
Who ever said you need to wear red, white and blue?  And, who ever said that on the 4th of July, your BBQ outfit  needs to include the American flag?  Answer: no one. While shopping at Goodwill for this look, start by perusing the racks for something in white that catches your eye.  Look for details like tassels, eyelet or lace. Use that key piece to build the rest of your outfit. 
All white is a hot trend this summer, embrace it!  You may want to add a pop of red on your foot or with your handbag.
---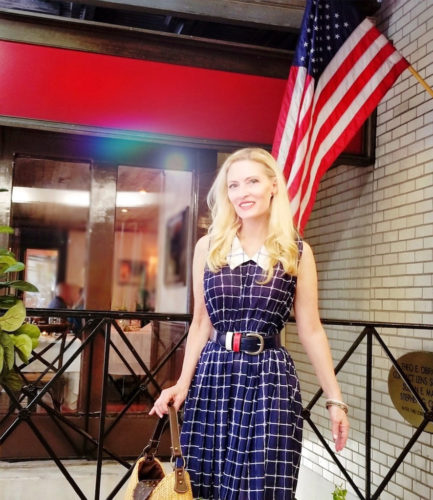 PLAID
to work!
Nothing says Americana more than adding a little plaid to your 4th of July work attire.  This notion can keep your outfits perfect for work while adding a little sass to celebrate the holiday. Think outside the box when you shop for this look at Goodwill. The plaid just needs to have red or blue with white. To punctuate the 4th of July vibe, use the contrast color in your accessories.  For example, a blue plaid dress with red belt and shoes. Or, red plaid top with blue necklace. 
---

STRIPES
for your beach and pool gatherings
Stripes are always a fresh summer look.  Remember, a little stripe goes a long way, so keep the striped piece the focus of your outfit. If your style personality is bold, maybe mix the stripes with some stars! 
---

DENIM
for fireworks
Gone are the days when wearing all denim is a faux pas.  An easy go-to 4th of July outfit is your favorite boyfriend jeans paired with a tied-up denim shirt.  Denim dresses and overalls are perfect for summer nights. 
---
We'd love to see your Goodwill 4th of July outfits!  Comment below or submit to [email protected]