YOUR GIFT – IN ANY AMOUNT – IS PRICELESS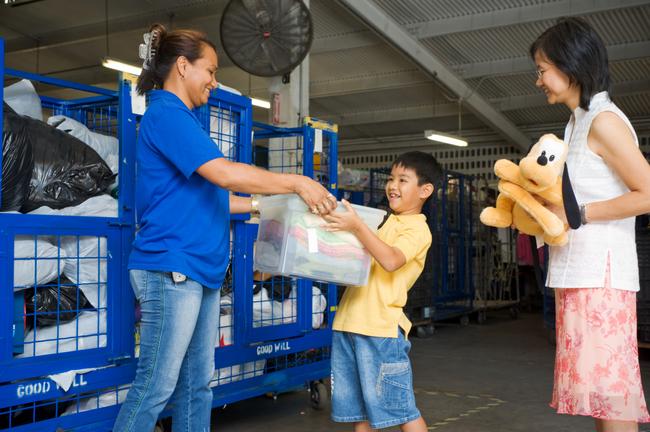 Wonder what to donate to Goodwill?  When you make a donation to support our cause, you join thousands of generous people who are investing in a better world. The dollars we receive are used exclusively for our programs.
WHAT TO DONATE TO GOODWILL
When deciding what to donate to Goodwill, think about what you would give to a relative, friend or neighbor. More than likely, if it's something you would give to them, it's something that we could use.
Below are a few examples:
Clothing
Cloth Items
Shoes
Jewelry
Dolls
Dishes, Pots, Pans and Utensils
Antiques and Collectibles
Small Working Appliances
Chairs
Couches
Tables
Lamps
Beds
Dressers
Desks
This is not an exhaustive list of things to donate to Goodwill. It would be too difficult to list everything we sell in the stores. These items are the items most people are looking for when visiting our stores and tend to sell well. We like donations of all kinds, but there are some things that we can't sell or costs us money to recycle or dispose of. These items are on our 
"What NOT to Donate"
list. Please check this list before donating to make sure Goodwill can use them to further its mission.

DONATE A VEHICLE
We would LOVE to take your car, boat or RV and put it to great use!  For more information on how to donate your vehicle to Goodwill, please contact by sending an email or calling (574) 472-7319 and selecting option #2.
When you contact us please have the following information available:
Vehicle VIN#
Make and Model of Vehicle / Boat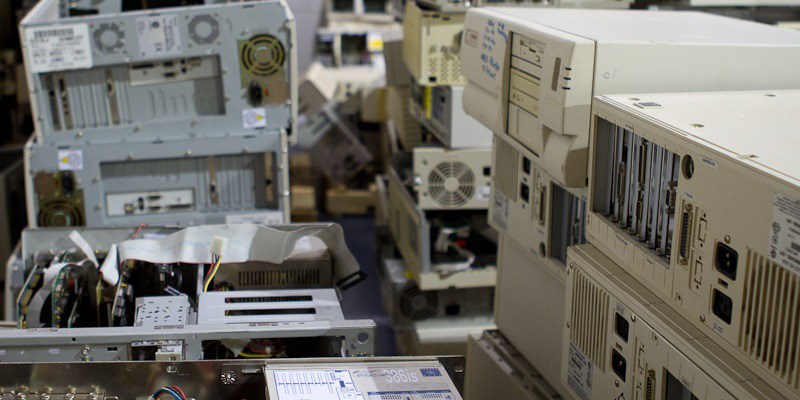 COMPUTER RECYCLING
The computer and computer peripheral recycling is a FREE service provided by Goodwill and our recycling partners. At Goodwill, we accept your donation of any brand of used computer equipment – working or not – through the computer recycling program. We also accept just about anything that can be connected to a computer.
Items We Accept:
Monitors
Computers
Printers
Scanners
Hard Drives
Keyboards
Mice
Speakers
Cords & Cables
Ink & Toner Cartridges
Software
Click HERE for more information. The Dell Reconnect program is designed for home consumers. Goodwill Industries of Michiana, Inc. is a proud participant of the Dell Reconnect program.
Whether you have one computer at home or several, bring them all to a Donation Drive-Thru at your nearest Goodwill Store. It's FREE and you'll get a tax receipt. Questions? Call (574) 472-7324 to speak with someone from our Industrial Services department.
HOW DO I START DONATING TO GOODWILL?
It's easy!  Go through your closets, kitchen, basement, etc. and find some things you'd like to put to good use. Click HERE to read up on some tips we've posted on how to declutter your home.  Pack everything up and deliver to either a drive up donation center, or to a donation drop box in your area.
For more information about Goodwill donations, please visit their Donation Page.
The things you donate help further Goodwill's Mission to strengthen communities by empowering individuals and families through Education, Training and Job Placement.