…and family pictures!
It's that time of year. We start to get holiday cards in the mail from friends and family…near and far…and then…PANIC!  Thoughts of Family Holiday Pics and Christmas Cards bring on the stress!
Before the panic feeling hits hard, plan a family photo shoot this weekend for this year's Holiday Greeting Card. Sound overwhelming and expensive? I promise, this will be the easiest part of your holiday season.
WHAT TO WEAR?
We've all seen the typical family pics where everyone is wearing the same color(s).  Why not embrace one of the biggest trends of this holiday season, and go Mad for Plaid? Trust me…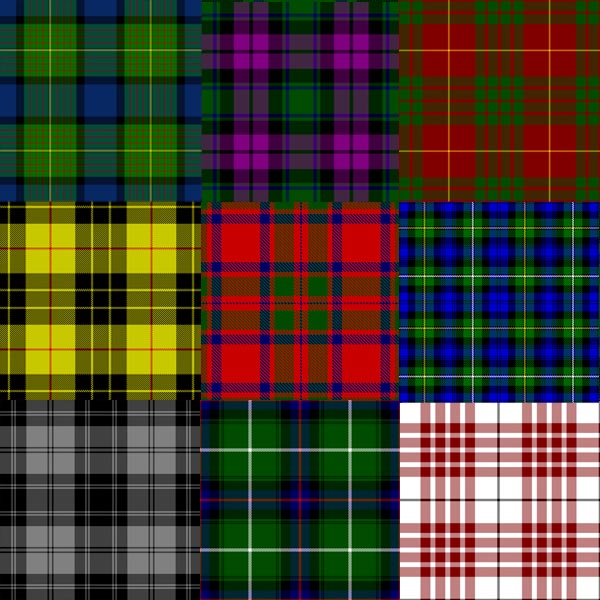 CHOOSING PLAID 
When choosing the right plaid for your Christmas Card, keep in mind:
1.  Size & Scale – the size of the plaid should match the size of the person.  In other words, babies should wear a smaller print than mom and dad.
2.  Color Choices – either keep all of the plaid worn in the photo the same color(s) (for example, all reds and blues), or make sure everyone is wearing something different.
3.  How Much plaid? Not everyone needs to wear a plaid shirt. As a matter of fact – it is best if you mix it up.  Goodwill is a great place to search a variety of plaid pieces all in one place. Look for a top, skirt, pants, shoes, scarf.
4. Props – maybe  add in some fun plaid "props" like a mug, blanket or pillow. Don't forget to get your family pets involved too!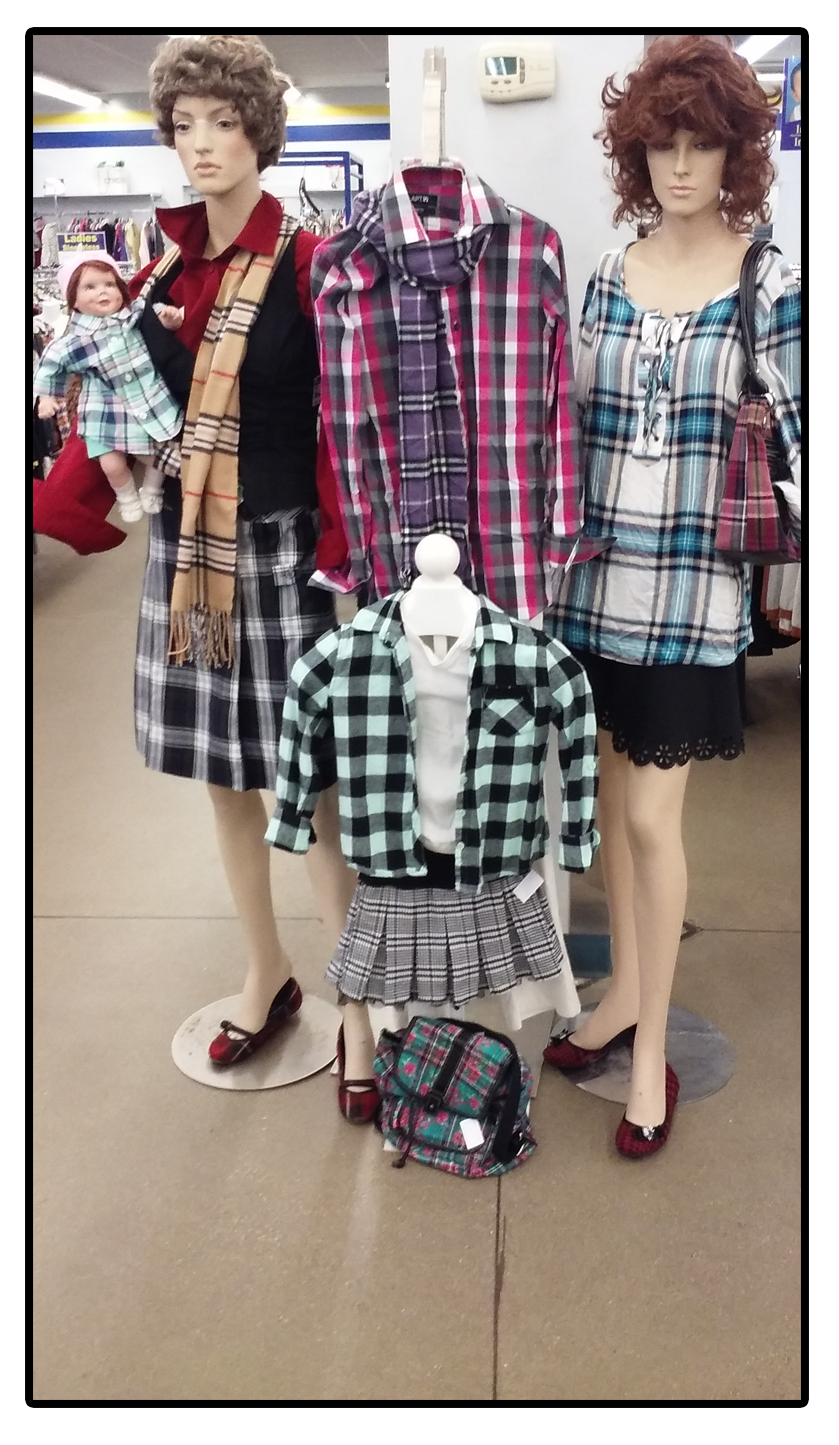 This is a display that is in the Niles, MI Goodwill Store, and is a great example of how mixing a lot of different plaids in one 'family picture' can look pretty amazing!
DIY FAMILY PICTURE TIPS for your Christmas Card
Professional photographers and wardrobe stylists offer these tips for a perfect Family Christmas Card picture:
Lighting – make sure you have lots of lights. Gather extra lights and brighten the space as much as possible. The lighting in your photograph should come from in front of the people in the picture (not from behind). Many times taking the picture outside on a partly cloudy day is the best.
Don't overdo makeup – too much won't look great in your family picture. What you may want to pay attention to is gloss on your lips and a dab of highlighter (or light eye makeup) in the corners of your eyes (near your nose).
Setting up your camera – this will probably be the hardest part of your family picture project.  If asking a neighbor to help isn't an option, use a tripod. Using the portrait mode on your camera phone can create some amazing pics…however, using a tripod will save you from getting the perfect shot all set up and your phone shifting.
Post photo shoot editing – there are tons of great apps to help you edit your photo, but don't sweat the small stuff.  It's easy to get bogged down with time and detail in the editing process.   And honestly, aren't some of your favorite holiday family pictures the ones that aren't perfect?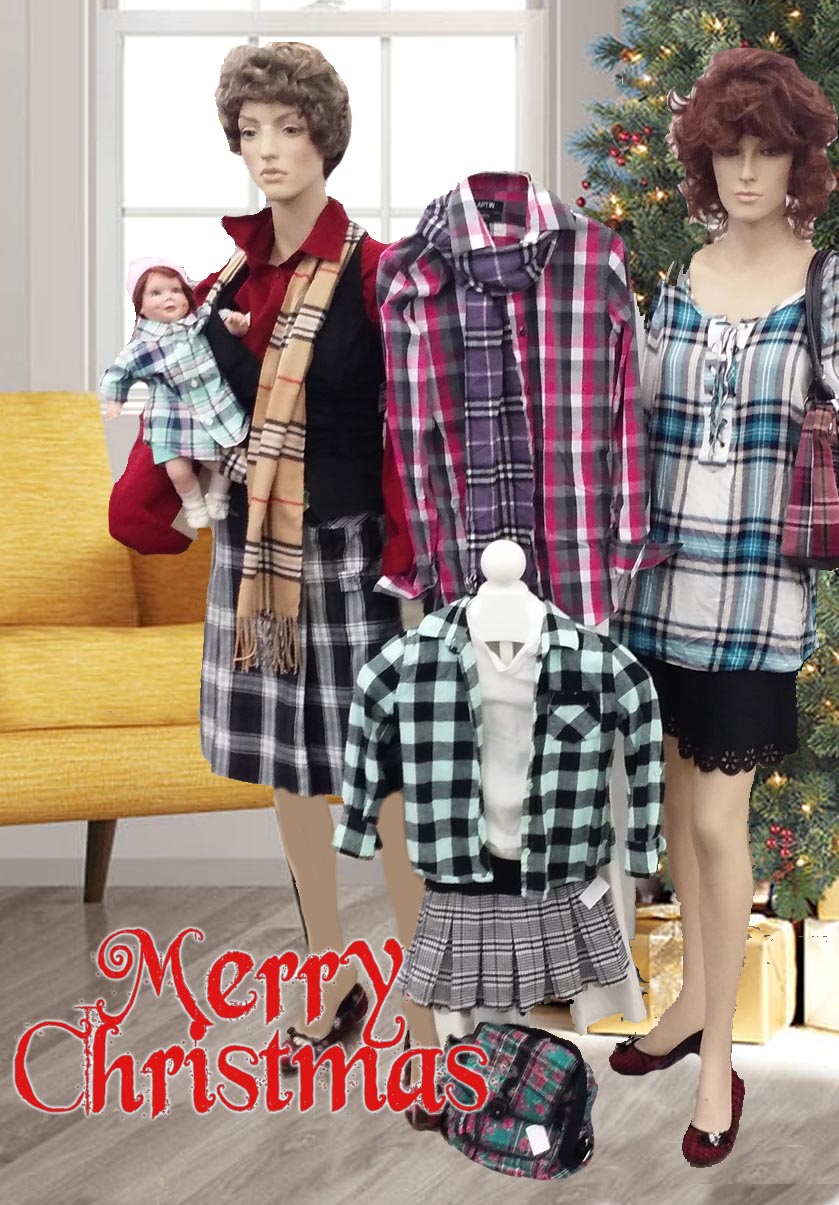 With our Goodwill mannequin family from the Niles Goodwill Store, we spent less than 5 minutes editing to come up with something we're sure this family will be thrilled to use for their Christmas cards this year!